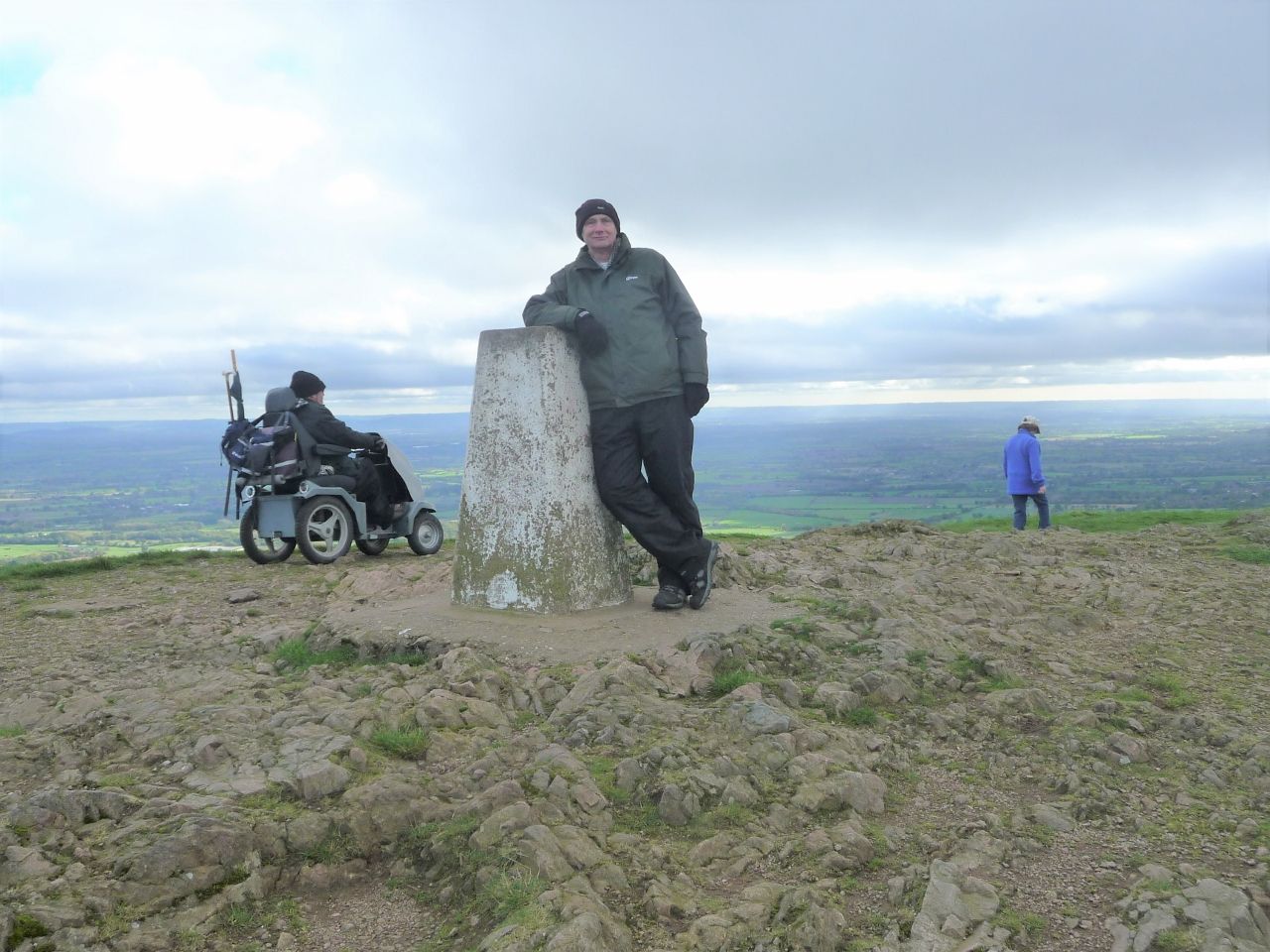 After the gales on Monday and the rain on Thursday, today was positively benign.
Worcestershire Beacon is quite a hill to climb and takes its toll on batteries. Unfortunately those on one scooter gave up but our team of volunteers pushed pulled and towed it to safety.
Great views all the way up and so after a short spell on the summit we made our way down to the coll for lunch. The descent was much easier and so we were soon back at our vehicles at the end of the last ramble on our 2017 Programme.
Many thanks to all our volunteers who have made these rambles possible. JC
For more see Photos.