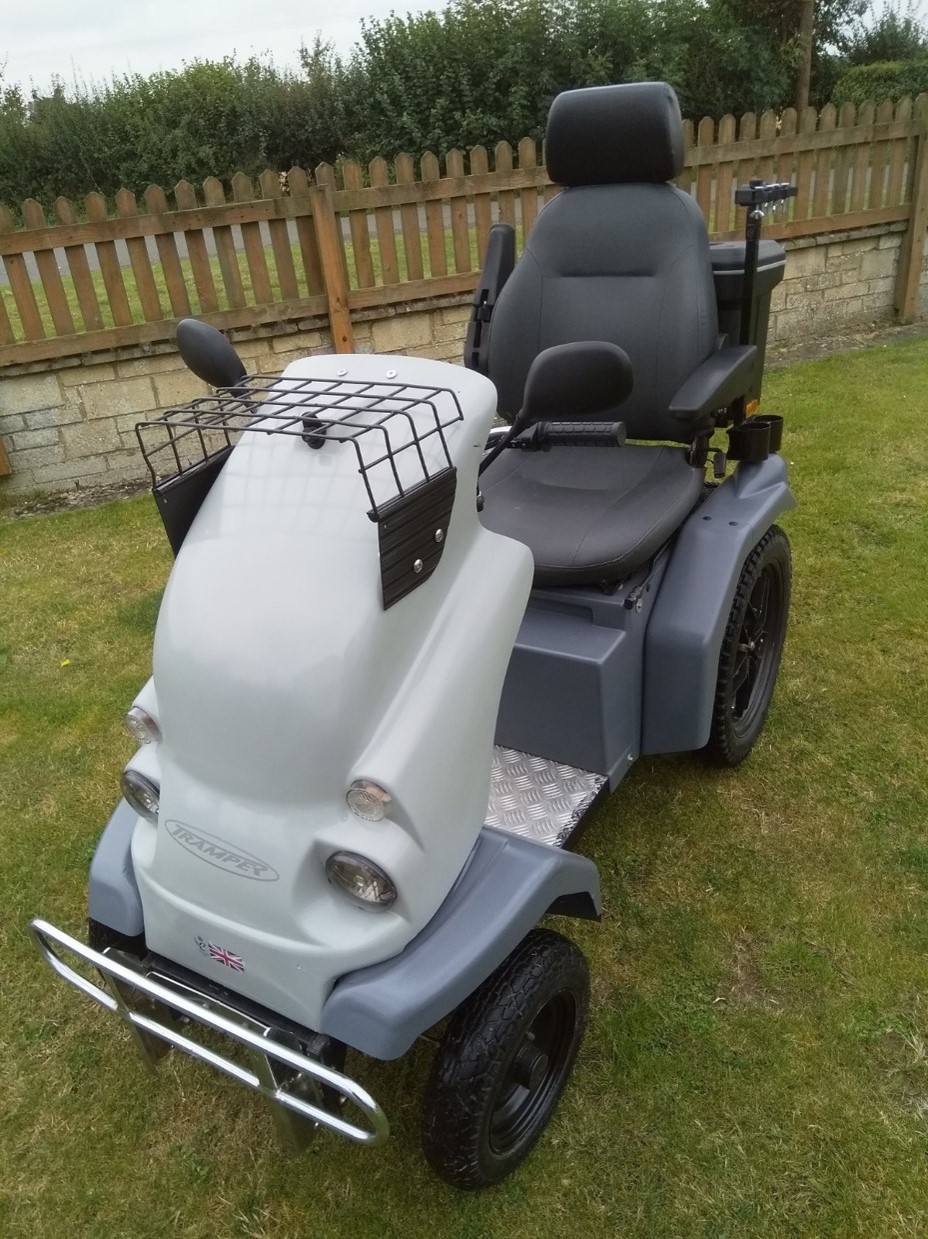 Beamer Tramper Mk2 silver, first registered 2012. Serial number 12 – 001198
Only £2,500 asked!
I'm the second owner from 6 months old. This machine has had a total overhaul, mud guards and front cowling sprayed, but haven't hidden any of the small knocks or splits its received. They have been repaired, so they won't get any worse.
All the steering has been replaced this year because there was a lot of play from using it on farmland all its life. It had a new motor 4 years ago as I had battery problems and never disengaged the motor properly when towed. This burnt it out – repaired at the factory.
It's been looked after by my local Tramper Agent, David Westbrook and serviced every year. In 2019 it's had new batteries, a new charger and new back box.
It comes with left and right twist grips, LED headlights upgrade, which improves the lighting no end, 12volt point, walking stick holder, bull bar and the rack on the front is homemade (I used it for my camera bag).
The battery meter, on the front, is in perfect condition as I have always covered the screen. It also has split rim rear wheels, all wheels have anti puncture fluid.
The reason for selling is I have a new TWS and although I would like to keep it, I can't use two. The TWS is my third Tramper.
The location is Oxfordshire/ Northamptonshire border very near junction 11 M40
Contact me either by email ian.hareth@gmail.com or phone 07884005798
Price £2,500 or very sensible offer